Home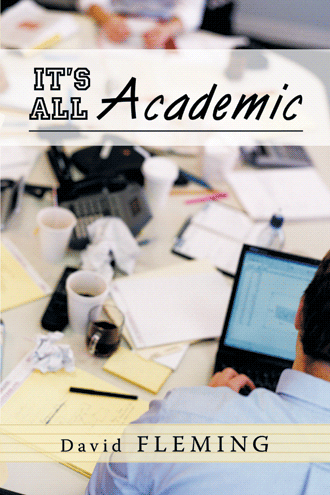 Welcome to "It's All Academic."  It started as a book (more information here) and evolved into more than 300 weekly blogs.  As best as they can be, the blogs are organized by the archives in the menu.
 
Current blog: I Feel Like A Sleep Number (On participating in a research study on sleep and the brain)

A bevy of recent blogs:
Look At That Cow . . . In The Field (Research on cow herd dynamics)
That is SO U (Southern Oregon University wires money to email scammer)
We Are All (Not) on Drugs (Academics using smart drugs)
We're Not Like Everybody Else (But, Then Again, Neither is Everybody Else) (Not all colleges are scandalous)
55 Lines Upon Turning 55 (Thoughts as one ages)
We Are Not United . . . Oops! (Things Higher Ed Shares with the airlines)
Color My World With Hope (Reflections on the higher learning commission annual conference)
Navigating the Future; Ignoring The Present (Anticipating the higher learning commission annual conference)
Ideas Not Appropriately Vetted (Two trends in veterinary schools)
My Grandfather's Chambers (Reflections on my grandfather's suicide)
We Are The Gator (How social media brings out the worst in all of us)
 See blog categories to left for archives.
 About David Fleming
I have been a faculty member and administrator in Higher Education for over 20 years, currently serving as Vice President of instruction at Southwestern Michigan College in Dowagiac, Michigan, a great two-year academic option for students interested in the full college experience.  Thus ends my advertisement.