Home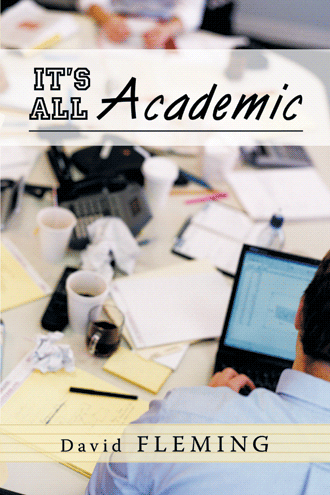 Welcome to "It's All Academic," a website serving many functions for a decade. It features a novel, rants regularly about higher education, digresses into personal poetry (especially when I almost die from a cardiac arrest), and goes down any number of rabbit holes during the pandemic.  Many of the categories in the menu to the left have additional categories.

Recent Blogs -- General
May 6, 2022: Atlas Hugged (Where did Atlas turn when the weight became too much)
April 30, 2022: A Robe Looks At 40 (40th Commencement ceremony achieved)
April 25, 2022: April's Cruelty (April is the cruelest month for academics)
April 15, 2022: Everybody Can Be Bought (Paying provost to not investigate complaints
Recent Blogs -- 365 Artists in 365 (non-consecutive) Days
May 15, 2022 - Day 145: Nick Lowe "American Squirm"
May 12, 2022 -Day 144: Tom Jones "Delilah"
May 9, 2022 - Day 143: Dr. Dog "The Rabbit, The Bat, and the Reindeer"
May 4, 2022 - Day 142: The Cure "Disintegration"
See categories in the menu to the left for more information regarding some 800 or so archived posts.
 About David Fleming
I have been a faculty member and administrator in Higher Education for 30+ years, currently serving as Provost at Southwestern Michigan College in Dowagiac, Michigan, a great two-year academic option for students interested in the full college experience.  Thus ends my advertisement.