Home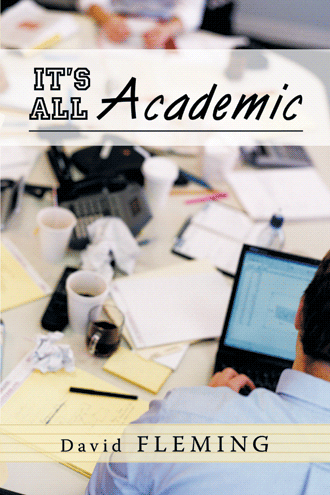 Welcome to "It's All Pandemic," a temporary takeover of "It's All Academic" (after my novel, more information here).
It used to feature discussions academic, leaning towards the satiric, but after 500 blogs, academia was already wearing thin for topics.  Nothing really matters at the moment in light of the COVID-19 pandemic.  For awhile the subject matter here looked at the pandemic, short-term and long-term. It still is, in a way, with the "365 Artists in 365 Songs" series, my attempt to create order during chaos.

A Pandemic Panoply: 365 Artists/Songs In A Song:
Day One Hundred Ten: The Sex Pistols "E.M.I."

See full series at top left menu
The Horsemen Quartet: What if now is the time?
. . . And The Horse He Rode In On (The 4th Horsemen)

Back At The Stable (Pestilence admires his work)
Warhorseman (Second horseman poem)

The Lost Horseman (A lonely traveler)

The COVID-19 Quintetine: Five poems on COVID-19
The 19th Ward (Health care and COVID-19)
19 Seconds  (Animal Control and COVID-19)
19 Swipes (Dating and COVID-19)
Retired 19 Jerseys (Sports and COVID-19)
Educated And 19 (Education and COVID-19)
Other Blogs & Poems of Pandemic Nature

Wood (A poem for a birthday in the middle of chaos)
When Life Is Not Too Short (When COVID-19 forces me to read bad books all the way through)
10 Ways COVID-19 Shows The U.S. Has The Wrong Values
Moment of Truth (Another crazy week thanks to COVID-19)
21 Today (For a son turning twenty-one)
Close (To The House) (As we band together)
BC Works (Before Coronavirus)
A Walk Among College Cottages (The higher education cottage industry landscape)
The New AI: Artificial Interviewing (AI's used to interview)
The Great Read (Book all academics need to read)
Give Me The Monster (Battles with creativity)
Play Me That Community Standard (When Facebook refuses to allow a post)
Coxcomb, Codpiece: The Full Motley (When one desires to be the fool)
See blog categories to left for archives.
 About David Fleming
I have been a faculty member and administrator in Higher Education for 30+ years, currently serving as Vice President of instruction at Southwestern Michigan College in Dowagiac, Michigan, a great two-year academic option for students interested in the full college experience.  Thus ends my advertisement.