Home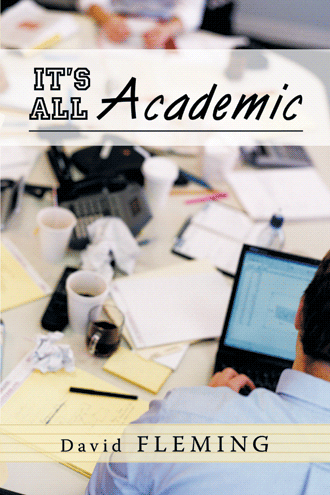 Welcome to "It's All Academic," a website serving many functions for a decade. It started as support for the book pictured to the right; then was devoted entirely to topics related to higher education. After 10 years, I find I have little original left to say on that topic. The general blog category below may likely hold more personal observations or original poetry. During the late spring and summer of 2020, it featured the 365 Artists in 365 Days series (as below). That was resurrected in late Spring 2022, but without daily commitment.  Lots of archives to the left.

If you like anything here, feel free to leave a comment at the contact page.
Recent Blogs -- General
September 23, 2022: Welcome To My World (Florida Chancellor search seems eerily familiar)
In The Sand (poem)
On The Coronation of King Charles III (Or Not) (poem)
Traded Cowboys For Cowards (Poem)
Everybody's Laboring (The labor of life)
Around The World Of Higher Education (International higher education stories)
Fluency (On Social Influencer programs)
Recent Blogs -- 365 Artists in 365 (non-consecutive) Days
September 25, 2022 - Day 185: Greg Hawkes "Block Party"
September 22, 2022 - Day 184: Don Henley "The Heart Of The Matter"
September 18, 2022 - Day 183: The Mighty Mighty Bosstones "The Impression That I Get"
September 15, 2022 - Day 182: Tears For Fears "Everybody Wants To Rule The World"
September 12, 2022 - Day 181: Erin McKeown "You Were Right About Everything"
See categories in the menu to the left for more information regarding some 800 or so archived posts.
 About David Fleming
I am Provost at Southwestern Michigan College and hack writer.