Home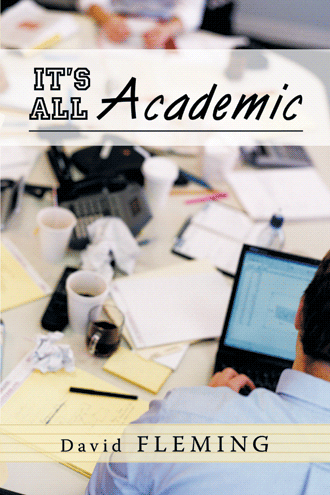 Welcome to "It's All Academic."  It started as a book (more information here) and evolved into 8+ years of (almost regular) weekly blogs, sometimes still on academia, sometimes on everything but academia.

As best as they can be, the blogs are organized by the archives in the menu.
 
Current blogs: Sunshine (People moving on . . . or not)

Artifacts and Academics: The Drive (Third in the series)

Familiar Scripts (Higher Ed story lines in poem)
Recent blogs on Academia:
Artifacts and Academics: The Award (Second in the series)
Artifacts and Academics: The Sea Cloud (The first in a series of reflections on the academic spirit of one's artifacts)
It All Makes Sense (Making sense of the open syllabi project)
A Kind Of Article Review (In PP) (Using PowerPoint to discuss the drawbacks of PowerPoint)
Forgive An Even Older Middle-Aged Man His Memories (Part Two) (Or, more about what I don't remember from my college days)

Spin Cycles (How a college tries to smooth a dean's ugly public remark)
The History of Higher Education (As Told Through Limerick)
Academics & Assessment (The new role-playing game sweeping Academia)
How To Put Your Budget Down (Facing budget hearings)
Reflections In A Stagnant Pool (The exhaustion of conferencing)
The Results of the Bracketology Task Force (A tournament of all things Committee)
Recent blogs of a more personal nature:
Party (To my sisters on their birthday)
I've Been To The Top Of The Mountain
Gun, Gas, or Grain (Poem on family history)

Cloud of My Tongue (Word clouding a presentation)
Sounds of Pleasure (A Tribute to Ric Ocasek)
Cast (Final decision)
Boomerang (More deciding)

The Hat, The Ring (Deciding)
See blog categories to left for archives.
 About David Fleming
I have been a faculty member and administrator in Higher Education for 30+ years, currently serving as Vice President of instruction at Southwestern Michigan College in Dowagiac, Michigan, a great two-year academic option for students interested in the full college experience.  Thus ends my advertisement.