Home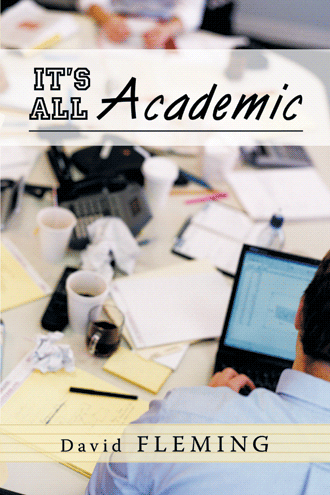 Welcome to "It's All Academic."  It started as a book (more information here) and evolved into more than 350 weekly blogs.  Many initially were about issues of higher education, but after 6 years, there is little new in that subject matter to discuss.  Perhaps I should now name the site "It's No Longer All Academic." 
As best as they can be, the blogs are organized by the archives in the menu.
 
Current blogs: When (And Where) You Rank (On a proprietary college ranking site)

Voodoo Doll Revolution (Study encouraging use of voodoo dolls as workplace conflict resolution)
Bringing In The Sheaths (Executive Director for Male Contraception Initiative needed)

It's All Academic: The Musical (A Work In Progress)
Just A Game (Chapter 8 scene of staff basketball game)

Deliver Me (Chapter 9 Scene with student complaint about confusing delivery options)
A bevy of recent blogs:
Fears Facing South (Confronting our worst fears)
No Moral Higher Ground (People too readily claiming such higher ground)
Prayed Upon (More school massacres)

Dear Anonymous (Nameless trolls)

I Can't Help You Anymore (On severing destructive relationships)

Senses Working Overtime (On sound and odor and sleep)
The Joke's On Me (A brief moment to laugh . . . or cry)

Not For Public Consumption (Poem reflecting on what can't be publicly reflected)

Everything Compares 2 U (On ranking, grading, evaluating and making good decisions)
See blog categories to left for archives.
 About David Fleming
I have been a faculty member and administrator in Higher Education for 30+ years, currently serving as Vice President of instruction at Southwestern Michigan College in Dowagiac, Michigan, a great two-year academic option for students interested in the full college experience.  Thus ends my advertisement.