Home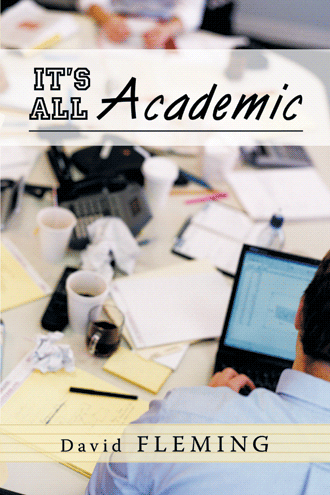 Welcome to "It's All Academic," a website serving many functions for a decade. It started as support for the book pictured to the right; then was devoted entirely to topics related to higher education. After 10 years, I find I have little original left to say on that topic. The general blog category below may likely hold more personal observations or original poetry. During the late spring and summer of 2020, it featured the 365 Artists in 365 Days series (as below). That was resurrected in late Spring 2022, but without daily commitment.  Lots of archives to the left.

If you like anything here, feel free to leave a comment at the contact page.
Recent Blogs -- General
We Should Have Patented The Damn Thing (Escape Rooms as pedagogical trend)
The Monster Among The Empty Rooms (Poem on mental sharpness as one gets older)

The Last Of The Famous International Provosts (On the elimination of Provost positions)

Apprehension (Poem on much with little in it)
Buyer's Remiss (Shopping for cars/shopping for college)
Recent Blogs -- 365 Artists in 365 (non-consecutive) Days
February 5, 2023 -- Day 224: The Inmates "Tell Me What's Wrong"
February 2, 2023 -- Day 223: Zero 7 "In The Waiting Line"
January 30, 2023 -- Day 222: Jim Croce "Bad, Bad Leroy Brown"
January 27, 2023 -- Day 221: David Baerwald "Born For Love"
January 23, 2023 -- Day 220: REM "Cuyahoga"
See categories in the menu to the left for more information regarding some 800 or so archived posts.
 About David Fleming
I am Provost at Southwestern Michigan College and hack writer.