Home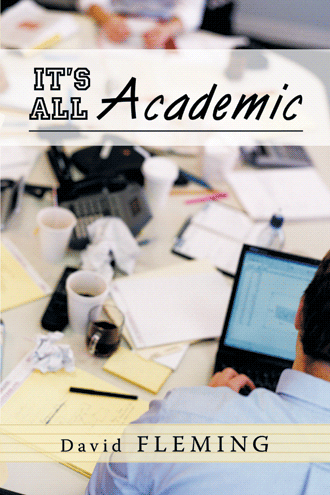 Welcome to "It's All Academic."  It started as a book (more information here) and evolved into more than 300 weekly blogs.  As best as they can be, the blogs are organized by the archives in the menu.
 
Current blogs: Death Becomes Me (Weird phenomena suggest I may be dead)

A bevy of recent blogs:
Boring Boors and Bored Boars (Attack of the wild boars on campus)

3 Striking Lyrics (Reflections on my current events)
Falling Forward (Higher education saving time plan)

Smooth Mussel Beached (Revising poem about leadership)
Cardio Cant (On not being able to save them all)
Oh, Henry (On the death of a beloved dog)
The Easy Narrative (And resisting it)
It's Been One Week . . . (One week back in the office . . .)
Stress Competency Testing (Academia's need for stress tests)

Two Sheds Are Better Than One (Two poems as applicable to events in my life)
Seconds (More reflections on heart attack)
Ebb Tides (Reflecting on my hiatus from academia)
A Broken Rib (Poetic reflections on the heart attack)
Ventilator Blues (On surviving a heart attack)

 See blog categories to left for archives.
 About David Fleming
I have been a faculty member and administrator in Higher Education for 30+ years, currently serving as Vice President of instruction at Southwestern Michigan College in Dowagiac, Michigan, a great two-year academic option for students interested in the full college experience.  Thus ends my advertisement.