Home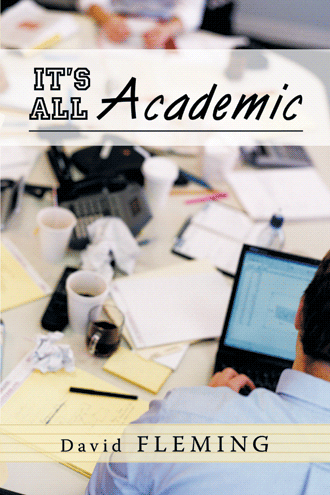 Welcome to "It's All Academic."  It started as a book (more information here) and evolved into more than 350 weekly blogs.  Many initially were about issues of higher education, but after 6 years, there is little new in that subject matter to discuss.  Perhaps I should now name the site "It's No Longer All Academic." 
As best as they can be, the blogs are organized by the archives in the menu.
 
Current blogs: Prayed Upon (More school massacres)

A bevy of recent blogs:
Dear Anonymous (Nameless trolls)

I Can't Help You Anymore (On severing destructive relationships)

Senses Working Overtime (On sound and odor and sleep)
The Joke's On Me (A brief moment to laugh . . . or cry)

Not For Public Consumption (Poem reflecting on what can't be publicly reflected)

Everything Compares 2 U (On ranking, grading, evaluating and making good decisions)
Of Hearts and Spines (Reflections on a classmate who didn't survive the year)

Leave My Grits Alone (When did grit become something to want?)
Thoughts To Wrap Up A Very Bad Year, Although Not Really (Pretty damn self-explanatory)

How can They Lead If I Can't Follow Their Thoughts (On Thought Leaders)
Because Lumps Of Coal Are A Bit Obvious (What to give the college administrator for Christmas)

Death Becomes Me (Weird phenomena suggest I may be dead)
Boring Boors and Bored Boars (Attack of the wild boars on campus)

3 Striking Lyrics (Reflections on my current events)
 See blog categories to left for archives.
 About David Fleming
I have been a faculty member and administrator in Higher Education for 30+ years, currently serving as Vice President of instruction at Southwestern Michigan College in Dowagiac, Michigan, a great two-year academic option for students interested in the full college experience.  Thus ends my advertisement.