Home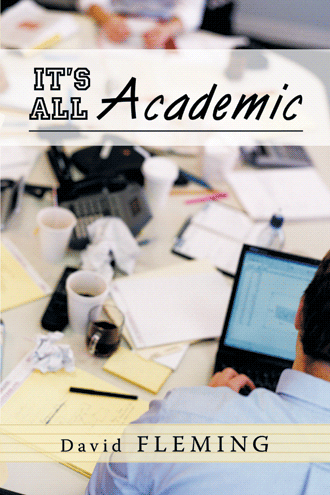 Welcome to "It's All Academic," a website serving many functions for a decade. It started as support for the book pictured to the right; then was devoted entirely to topics related to higher education. After 10 years, I find I have little original left to say on that topic. The general blog category below may likely hold more personal observations or original poetry. During the late spring and summer of 2020, it featured the 365 Artists in 365 Days series (as below). That was resurrected in late Spring 2022, but without daily commitment.  Lots of archives to the left.

If you like anything here, feel free to leave a comment at the contact page.
Recent Blogs -- General
July 31, 2022: Fluency (On Social Influencer programs)
Gradually (Poem on the nature of graduate work)
Standing In The Crumbling Train Station (Maryland drops degree requirements for some positions)
I Didn't Know There Would Be Math In This Blog (Class action lawsuit resolved)
Recent Blogs -- 365 Artists in 365 (non-consecutive) Days
August 10, 2022 - Day 173: The Swimming Pool Q's "Some New Highway"
August 8, 2022 - Day 172: Ben Folds Five "Song For The Dumped"
August 5, 2022 - Day 171: Ray Charles & Willie Nelson "It Was A Very Good Year"
August 2, 2022 - Day 170: Rod Stewart "Do Ya Think I'm Sexy"
July 30, 2022 - Day 169: Paul Simon "Diamonds On The Soles Of Her Shoes"
See categories in the menu to the left for more information regarding some 800 or so archived posts.
 About David Fleming
I am Provost at Southwestern Michigan College and hack writer.