Home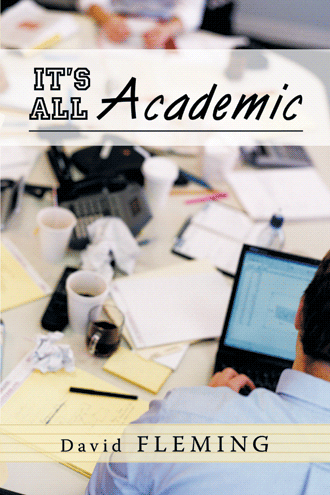 Welcome to "It's All Academic."  It started as a book (more information here) and evolved into more than 400 weekly blogs.  Many initially were about issues of higher education, but after 6 years, there is little new in that subject matter to discuss, so I digress more often into social or personal topics. Perhaps I should now name the site "It's No Longer All Academic." 
As best as they can be, the blogs are organized by the archives in the menu.
 
Current blogs: 
Verbalizing (Needless turning of nouns into verbs)

Never SWOT The Dog (Loose dogs & strategic planning)
A bevy of recent blogs:
Low Sink, Oh (The depths we seem to sink in politics these days)
Spiral-Bound (Which way do we go when the storms swirl)
Get A Leg Up (More dog research to ponder)
Mercy Mercy Me (The Academy) (The ruthless world of college admissions)
Making The Cut (When a university cuts programs)
An Empty Room (Reliving memories while waiting for your parents' house to sell)
Clerestory (When belief becomes danger)
Both Could Use A Better Circulatory System (More similarities between health care and higher ed)
How To Be Wrong (Get in line to show your ignorance)
Empty The Room (Let boors drive people away)
Irresistible, Not Irritable! (How can higher ed be more like addictive technology)
(Something Died) (That Day) (Poem reflecting on traumatic days)
See blog categories to left for archives.
 About David Fleming
I have been a faculty member and administrator in Higher Education for 30+ years, currently serving as Vice President of instruction at Southwestern Michigan College in Dowagiac, Michigan, a great two-year academic option for students interested in the full college experience.  Thus ends my advertisement.