Home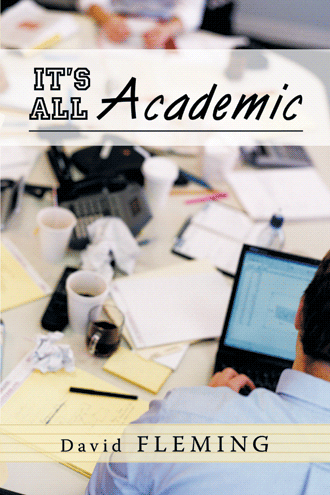 Welcome to "It's All Academic," a website serving many functions for a decade. It features a novel, rants regularly about higher education, digresses into personal poetry (especially when I almost die from a cardiac arrest), and goes down any number of rabbit holes during the pandemic.  Many of the categories in the menu to the left have additional categories.

Recent Blogs: September 24, 2021: Self-Care In A World Of Self-Studies (Trying to appreciate self-care month)
September 16, 2021: Couldn't I Get Solitary Confinement Instead (Judge sentences white supremacist to read classic literature)
September 10, 2021: Self-Study (Individuals should be accredited)
September 5, 2021: Animal Housed (Delta strikes again)

August 28, 2021: Yes, I Am Blind (Using experiential blindness in the classroom)

August 19, 2021: The Vaccination Fight Song (How do colleges encourage/threaten vaccinations)
August 13, 2021: Where Grit and CRIT collide (Misleading story about Oregon law regarding high school graduation requirements)
August 4, 2021: In Flames (The Aging Firefighter) (On watching fires burn out of control)
See categories in the menu to the left for more information regarding some 800 or so archived posts.
 About David Fleming
I have been a faculty member and administrator in Higher Education for 30+ years, currently serving as Vice President of instruction at Southwestern Michigan College in Dowagiac, Michigan, a great two-year academic option for students interested in the full college experience.  Thus ends my advertisement.