Home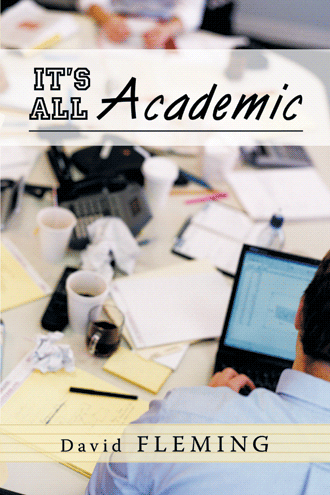 Welcome to "It's All Academic."  It started as a book (more information here) and evolved into more than 400 weekly blogs.  Many initially were about issues of higher education, but after 6 years, there is little new in that subject matter to discuss, so I digress more often into social or personal topics. Perhaps I should now name the site "It's No Longer All Academic." 
As best as they can be, the blogs are organized by the archives in the menu.
 
Current blogs:  Namecheck Please! (If academics namechecked like musicians)

For Good (God) (Midterm election ruminations)

Officer Blues (On the proliferation of officers on campuses)

Elegy For Love (Self-explanatory)
A bevy of recent blogs:
Your Place In Hell (Poem on the despicable people in the world)
Verbalizing (Needless turning of nouns into verbs)
It's Probably Nothing & Ashamed Of The Story I Told (On assuming the worst)
Never SWOT The Dog (Loose dogs & strategic planning)
Low Sink, Oh (The depths we seem to sink in politics these days)
Spiral-Bound (Which way do we go when the storms swirl)
Get A Leg Up (More dog research to ponder)
Mercy Mercy Me (The Academy) (The ruthless world of college admissions)
Making The Cut (When a university cuts programs)
An Empty Room (Reliving memories while waiting for your parents' house to sell)
Clerestory (When belief becomes danger)
Both Could Use A Better Circulatory System (More similarities between health care and higher ed)
See blog categories to left for archives.
 About David Fleming
I have been a faculty member and administrator in Higher Education for 30+ years, currently serving as Vice President of instruction at Southwestern Michigan College in Dowagiac, Michigan, a great two-year academic option for students interested in the full college experience.  Thus ends my advertisement.