Home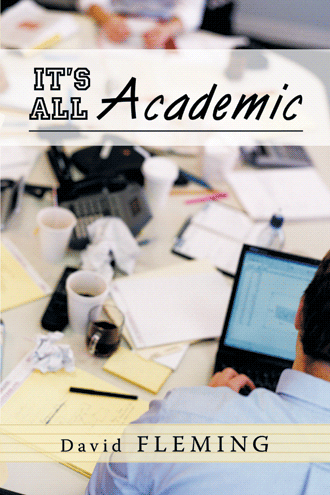 Welcome to "It's All Academic."  It started as a book (more information here) and evolved into more than 400 weekly blogs.  Many initially were about issues of higher education, but after 6 years, there is little new in that subject matter to discuss.  Perhaps I should now name the site "It's No Longer All Academic." 
As best as they can be, the blogs are organized by the archives in the menu.
 
Current blogs Empty The Room (Let boors drive people away)
Irresistible, Not Irritable! (How can higher ed be more like addictive technology)
(Something Died) (That Day) (Poem reflecting on traumatic days)

A bevy of recent blogs:
The 400 Blogs (That Blow) (Reviewing 400+ blogs)

It's What We Do (Doing the little things to connect with others)

Truth Stalking  (Random poem)

A Stain (The truth is getting uglier)

Confirmation Bias Age (Academics can't even heal themselves)
I'm Not It (On being tagged)

Outcomes Assessment In The Dark (Agony of annual assessment)
Poltergeists, Not Poets (Discordant public discourse)
Campaign (Whooo, Whooo)
Verbal Kin: The Academic Conference Title Template (When gerund meets adjective ad infinitum or ad nauseam)
More Fun In The New Job Posting World (Advertisement for an Executive Director of Provost Communications)

Tilt (On going after windmills)
See blog categories to left for archives.
 About David Fleming
I have been a faculty member and administrator in Higher Education for 30+ years, currently serving as Vice President of instruction at Southwestern Michigan College in Dowagiac, Michigan, a great two-year academic option for students interested in the full college experience.  Thus ends my advertisement.