Home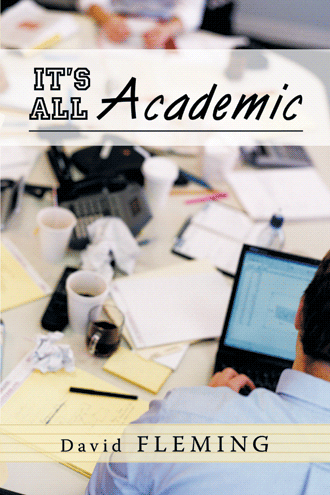 Welcome to "It's All Academic," a website serving many functions for a decade. It started as support for the book pictured to the right; then was devoted entirely to topics related to higher education. After 10 years, I find I have little original left to say on that topic. The general blog category below may likely hold more personal observations or original poetry. During the late spring and summer of 2020, it featured the 365 Artists in 365 Days series (as below). That was resurrected in late Spring 2022, but without daily commitment.  Lots of archives to the left.

If you like anything here, feel free to leave a comment at the contact page.
Recent Blogs -- General
The Realignment Game (Changing the Higher Ed landscape)
Grades Of The Cliff (Follow-up on WVU's program decisions)
Dispatches From The Warden (The provost as warden)
When Sartre Meets Satire (Higher Education's Existentialism)
A Mountaineer Stands At The Edge Of The Enrollment Cliff (WVU to get smaller)
Recent Blogs -- 365 Artists in 365 (non-consecutive) Days
December 3, 2023 -- Day 306: Pete Townshend "Face The Face"
November 30, 2023 -- Day 305: Cheech & Chong "Basketball Jones"
November 27, 2023 -- Day 304: 10,000 Maniacs "Don't Talk"
November 24, 2023 -- Day 303: Hall & Oates "I Can't Go For That"
November 20, 2023 -- Day 302: Katy Perry "Firework"
See categories in the menu to the left for more information regarding some 800 or so archived posts.
 About David Fleming
I am Provost at Southwestern Michigan College and hack writer.