Home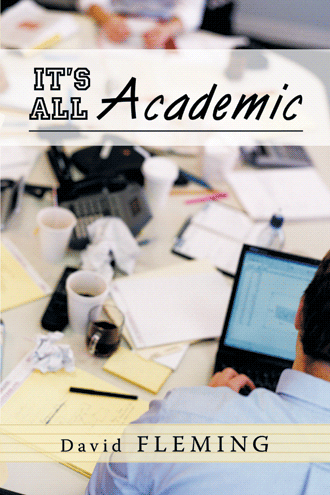 Welcome to "It's All Academic," a website serving many functions for a decade. It features a novel, rants regularly about higher education, digresses into personal poetry (especially when I almost die from a cardiac arrest), and goes down any number of rabbit holes during the pandemic.  Many of the categories in the menu to the left have additional categories.

Recent Blogs:November 28, 2021: Paper Chasing (Looking through 35 years of professional papers)

November 18, 2021: The Emotional Tollbooth (Self-explanatory . . . or not . . .  poem)

November 9, 2021: Total College Makeover (Plans for new kind of university in Texas)

November 2, 2021: Restricted Space, The Sequel (Tenement-like dormitories)
October 26, 2021: There Is No Number (Personal poem)

October 21, 2021: Professional In Entitlement Only (Michigan State University asks faculty and staff to help in dining hall)

October 13, 2021: Yield (Concrete poem on yields . . . of all kinds)
See categories in the menu to the left for more information regarding some 800 or so archived posts.
 About David Fleming
I have been a faculty member and administrator in Higher Education for 30+ years, currently serving as Provost at Southwestern Michigan College in Dowagiac, Michigan, a great two-year academic option for students interested in the full college experience.  Thus ends my advertisement.