Home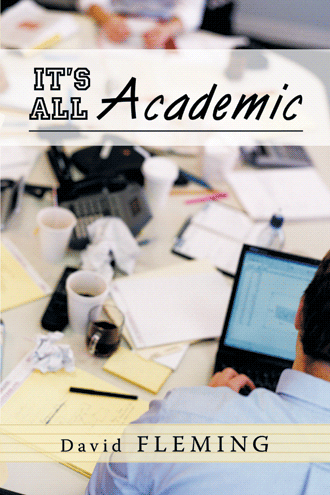 Welcome to "It's All Academic."  It started as a book (more information here) and evolved into more than 300 weekly blogs.  As best as they can be, the blogs are organized by the archives in the menu.
 
Current blogs: Not For Public Consumption (Poem reflecting on what can't be publicly reflected)

A bevy of recent blogs:
Everything Compares 2 U (On ranking, grading, evaluating and making good decisions)
Of Hearts and Spines (Reflections on a classmate who didn't survive the year)

Leave My Grits Alone (When did grit become something to want?)
Thoughts To Wrap Up A Very Bad Year, Although Not Really (Pretty damn self-explanatory)

How can They Lead If I Can't Follow Their Thoughts (On Thought Leaders)
Because Lumps Of Coal Are A Bit Obvious (What to give the college administrator for Christmas)

Death Becomes Me (Weird phenomena suggest I may be dead)
Boring Boors and Bored Boars (Attack of the wild boars on campus)

3 Striking Lyrics (Reflections on my current events)
Falling Forward (Higher education saving time plan)

Smooth Mussel Beached (Revising poem about leadership)
Cardio Cant (On not being able to save them all)
Oh, Henry (On the death of a beloved dog)
 See blog categories to left for archives.
 About David Fleming
I have been a faculty member and administrator in Higher Education for 30+ years, currently serving as Vice President of instruction at Southwestern Michigan College in Dowagiac, Michigan, a great two-year academic option for students interested in the full college experience.  Thus ends my advertisement.