Home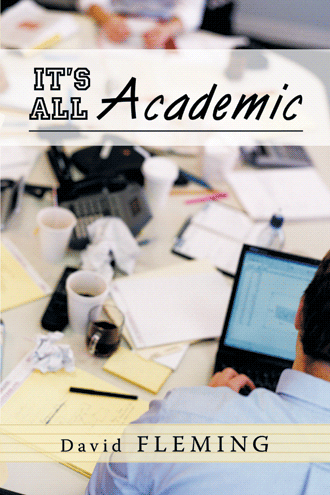 Welcome to "It's All Academic," a website serving many functions for a decade. It features a novel, rants regularly about higher education, digresses into personal poetry (especially when I almost die from a cardiac arrest), and goes down any number of rabbit holes during the pandemic.  Many of the categories in the menu to the left have additional categories.

Recent Blogs: July 26. 2021: Fault Lines (Changing landscape of college athletics)

July 21, 2021: 67 Pages With Nothing Going On (DOE Q&A for Title IX)

July 13, 2021: Life On A Curve (Poem on dealing with the difficulties of life)
July 3, 2021: Breathtaker (Not apropos to anything in the news)

July 1, 2021: A Day (Thinking back on the events of July 1, 2017)

June 23, 2021: My Biometric Timeclock Is Ticking (Using biometric timeclocks in higher education)

June 15, 2021: I Have Hit My Summer's Ad Capacity (Company offering accreditation consulting)

June 9, 2021: Industrial Jackhammers (Poem on academia's self-destruction)

See categories in the menu to the left for more information regarding some 800 or so archived posts.
 About David Fleming
I have been a faculty member and administrator in Higher Education for 30+ years, currently serving as Vice President of instruction at Southwestern Michigan College in Dowagiac, Michigan, a great two-year academic option for students interested in the full college experience.  Thus ends my advertisement.