Home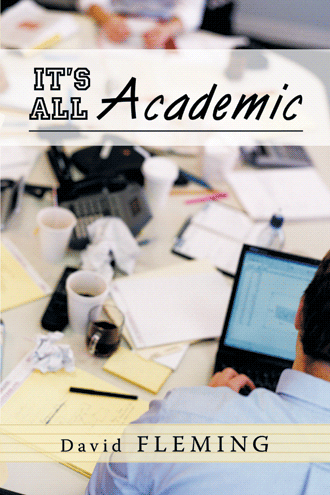 Welcome to "It's All Academic."  It started as a book (more information here) and evolved into 8+ years of (almost regular) weekly blogs, sometimes still on academia, sometimes on everything but academia.

As best as they can be, the blogs are organized by the archives in the menu.
 
Current blogs: Heavier (When things get so much harder to deal with)

Grandmothers Galore (When students lives don't look like ours)

Stupidity Studies (On the need for a curriculum that studies the stupid)

Recent blogs:
Snow Falling On Seniors (When dual enrollment meets bad weather)
Swell (Comforting friends when loved ones die)
Hegone Engler (John Engler resigning as Michigan State University President)

Your Sin On My Tongue (Random Poem)

Cheaaaat! (When machines start cheating)

Longhand (The complexities of life cannot be reduced to trite sayings)

For Want (Turning a proverbial saying on its head)
Scooby-Doo And The Campus Kelpie (Abandoned colleges lead to mystery)

I At The Front Of Inertia (Self-doubts)
Leftovers (Random pieces of blogs merged into one)
Namecheck Please! (If academics namechecked like musicians)

For Good (God) (Midterm election ruminations)
Officer Blues (On the proliferation of chief officers in academia)

Elegy For Love (Self-explanatory)
Your Place In Hell (Poem on the despicable people in the world)
See blog categories to left for archives.
 About David Fleming
I have been a faculty member and administrator in Higher Education for 30+ years, currently serving as Vice President of instruction at Southwestern Michigan College in Dowagiac, Michigan, a great two-year academic option for students interested in the full college experience.  Thus ends my advertisement.